1. Spišský hrad /Spiš castle/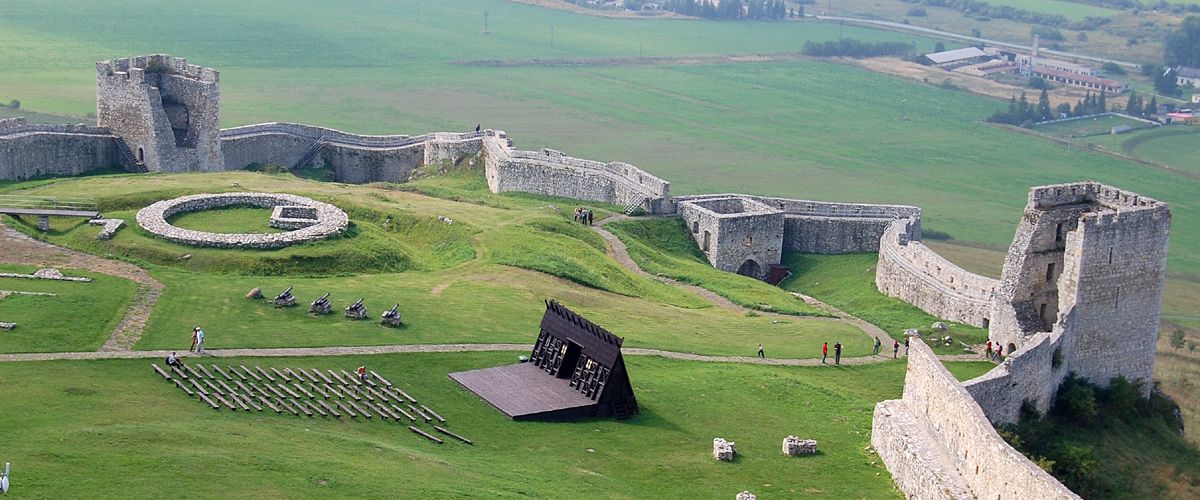 Spiš castle is considered to be the one of the biggest castles in central Europe due to its area of 4 hectares and thanks to it great preservation it has become also a part of world heritage of UNESCO. It lies on the travertine hill and is therefore recognized from the very far. During the period from the 12th until  the 18th century it was rebuilt several times and that is why it functions as an evidence of various building styles – original Palaeolithic rocky fortified lines connected with rituals, Romanesque palace, Gothic palace and Renaissance influence on the living rooms.  For long centuries it served as a seat of administrative district for Spiš region and later was tightly connected with the rein of dynasty of the Habsburgs who finally left it deserted and doomed it to go to rack and ruins although it survived Tatar invasions in its golden times. Nowadays it is a part of Spiš museum.
2. Levoča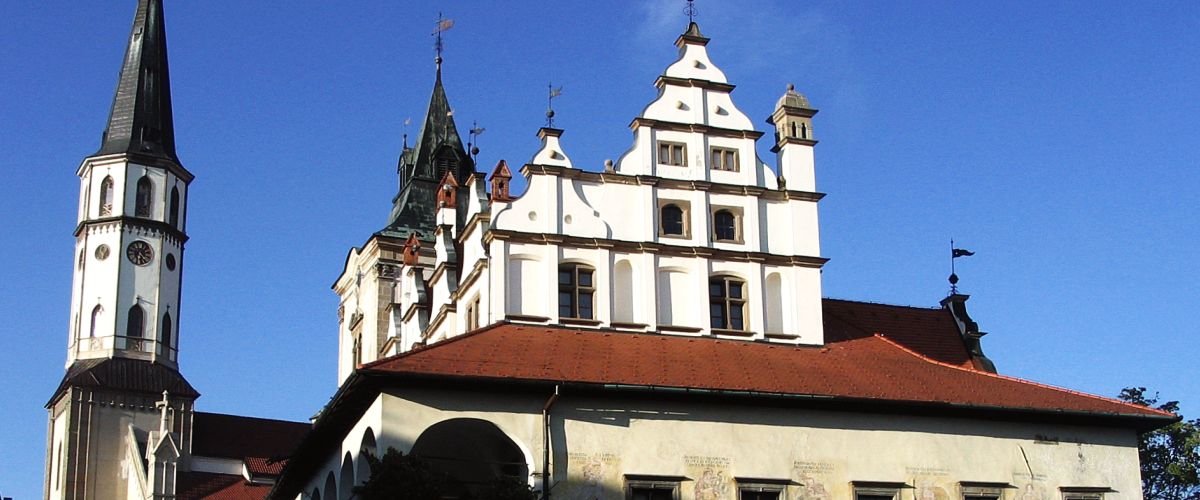 First reference of Levoča came from the 13th century when it was given to the Polish king and later became an independent king city with its own privileges and laws. Among the main sights of the town belongs Church of St. Jacob with its marvellous gothic interior where altar made by Master Paul from Levoča dominates as it is the one of the biggest in the world. Worth of mentioning while spending some time there during holidays or while taking a tour in Slovakia, is representative town hall with Renaissance belfry, Evangelic church, medieval cage of shame and over 60 houses of townspeople.
3. Bardejov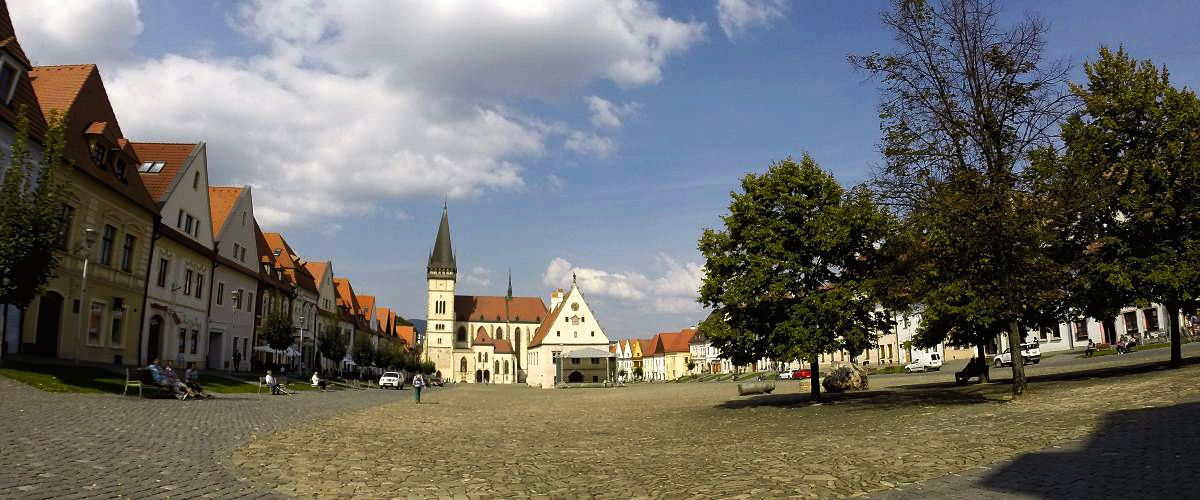 This town lies on the borders with Poland in the north-eastern Slovakia and therefore it is a favourite stop while going on a tour in this region. Bardejov is famous for its spa which is visited not only for relax but for medical purposes, as well. Hence, this town belongs to the world heritage of UNESCO as it connects history – great gothic houses on the square and very well-preserved traditional wooden architecture (churches and houses) in the open-air museum – and nature – thermal spa and lovely view on the surroundings.
4. Banská Štiavnica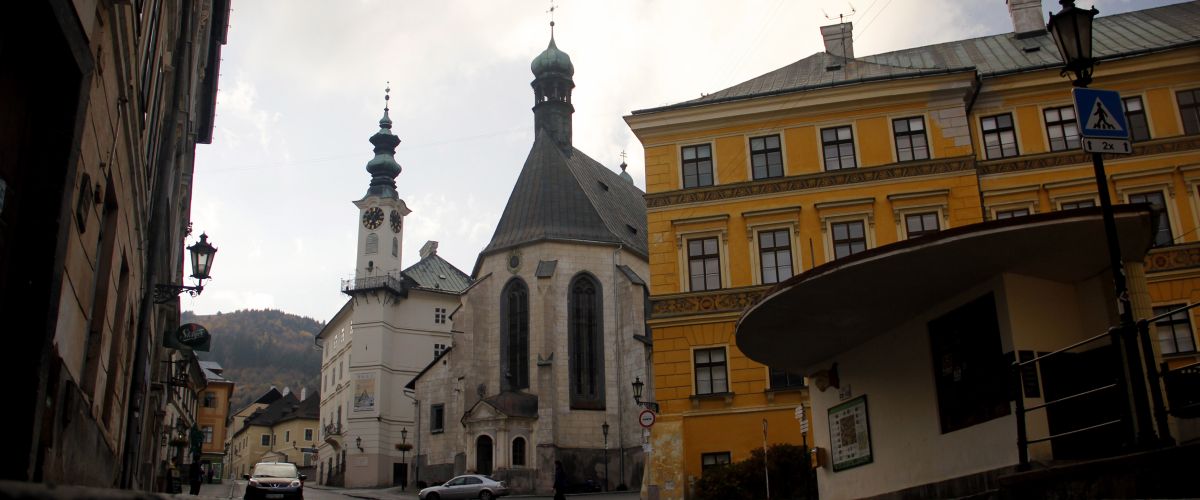 Holidays in Slovakia cannot miss out Banská Štiavnica in central Slovakia. This town has very colourful history connected with getting richer due to mining golden and silver ores. This attracted the noblest ancestries in Hungary, e.g. Maria Theresa established the first mining academy in the town and gave it its privileges. Worth visiting during the tour is definitely the Old and New Castle which lie on the opposite hills surrounding the town, newly reconstructed Calvary with a great view on the town, botanic garden with towering sequoias and main square with dominating column, town hall, Roman Catholic and Evangelic churches and chapels.
5. High Tatras – Vysoké Tatry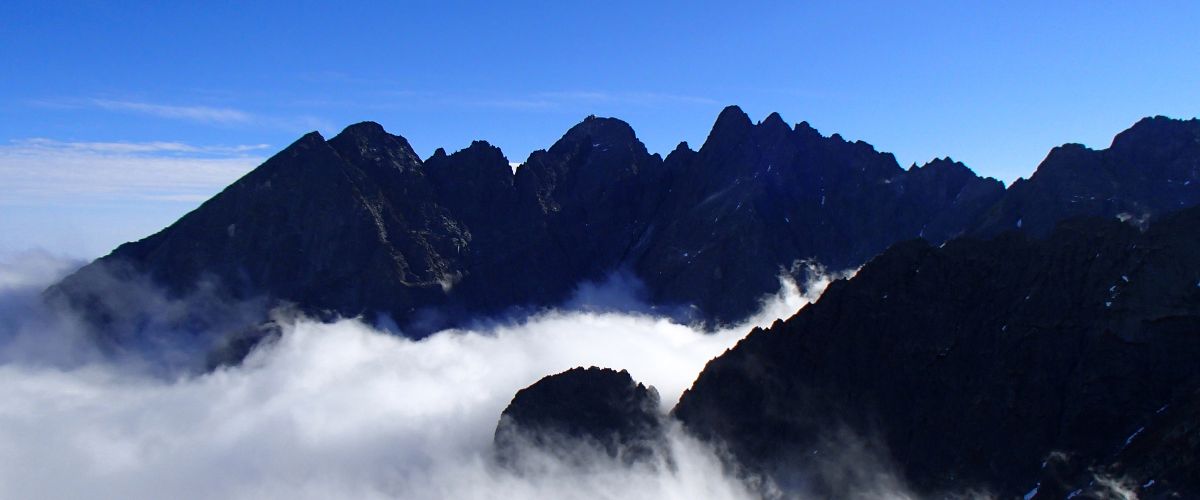 High Tatras are the highest mountainous range in Slovakia and in Poland, as well. They are part of the Carpathian range with the altitude mainly over 2000 metres above sea level. There lie the highest peaks in the country – Gerlachovský (2656) and Lomnický (2634) which is accessible only by a cable car providing an unforgettable experience. High Tatras are the natural treasure of the country – due to the unique flora and fauna living in the blooming valleys, near the roaring waterfalls, along the crystal streams and on the pine slopes up to the rocky snowy peaks. However, landmarks which cannot be forgotten during the holidays are tarns – mountainous lakes created during the glacial ages and chalets which serve as resting points for tourists and sherpas during the long hiking trips.
6. Tokaj region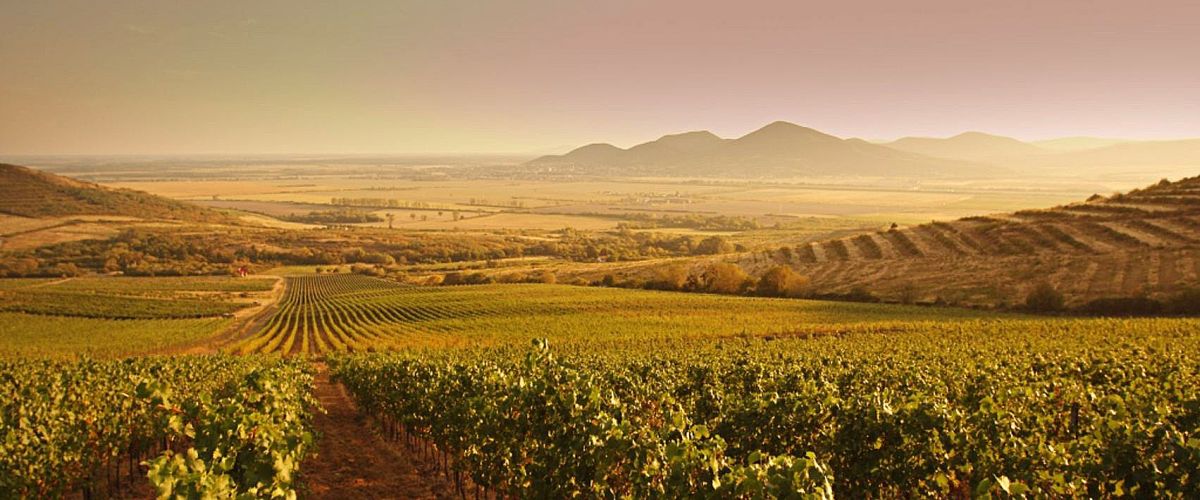 This region is very well-known for growing several sorts of grapes used in wine production. The region spreads on the very south in the eastern Slovakia, continuing to Hungary, where there are really great conditions for giving the wine its characteristic taste and high quality. Grapes enjoy sunny rays and later mature in wine cellars. The origin of the production dates to the early Middle Ages, when Slavs brought the oldest sorts.
7. Caves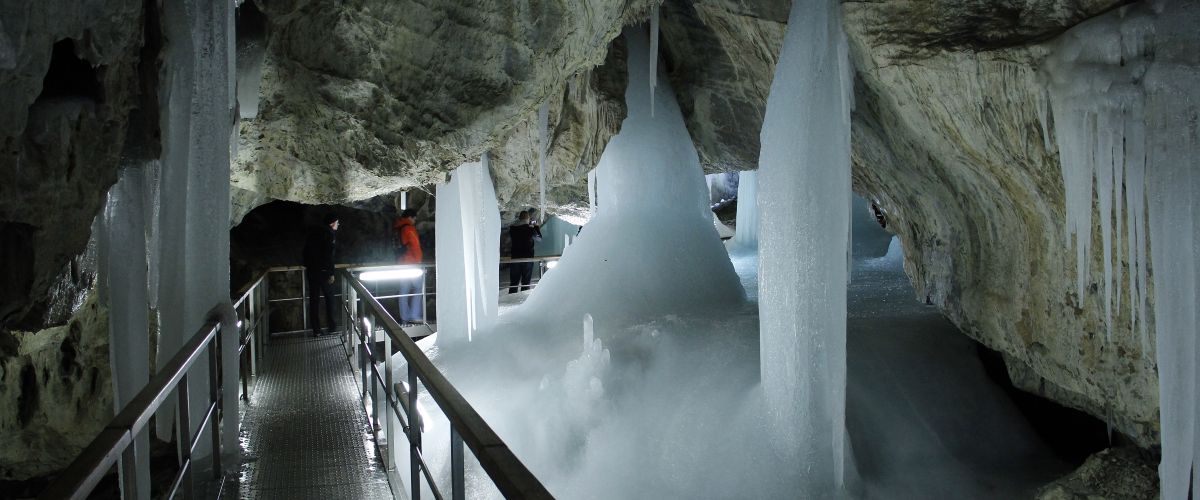 Except the historical wealth – set of tens of castles, Slovak boast is that there are lots of natural beauties. Among the unique and highly visited belong caves and karst areas. In Slovakia, there are 12 caves open for public and in the several others is necessary to climb with experienced guides. However, each of them is quite exceptional. For example, Krásnohorská cave offers the biggest sinter column (35.6 m in height) in the world, Domica cave provides the little navigation on the River Styx, Ochtinská aragonitová cave brags about beautiful aragonite spirals and crystals and Dobšinská Ice cave /UNESCO/ with marvellous underground glaciers, frozen waterfalls and sparkling stalagmites.
8. Wooden churches of Slovakia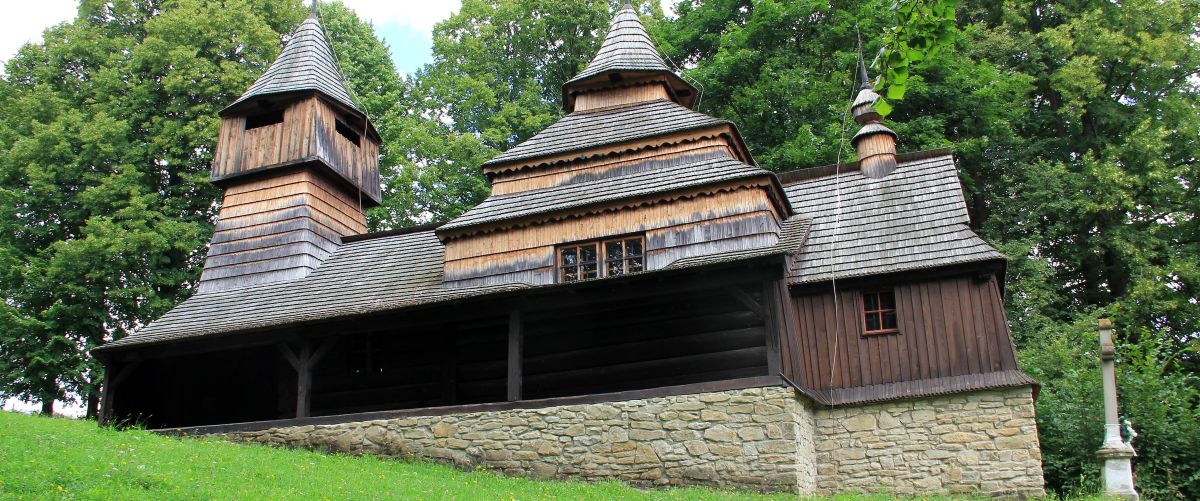 This type of wooden architecture belongs to the original traditions of Slovak people from the past – mainly 16th – 18th century. Curiosity is that they had to be all from wood and no nails could be used in their construction. Research claims that there were more than 300 of them in Slovakia, although just 50 are preserved up to these days. Churches are known for its geometric ornamental decorations, iron and wooden crosses and beautifully painted icons. Furthermore, the buildings are compounds of 3 parts reminding of The Holy Trinity and usually lie in the nature, above the village.
9. Folk Festival in Východná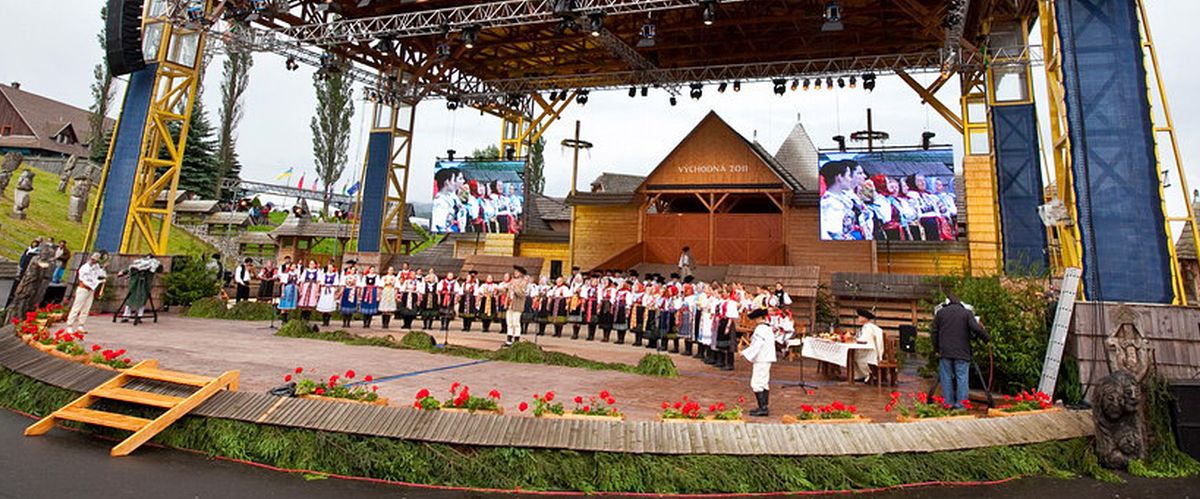 This folk festival is organized annually in the summer in the village Východná due to its great location – between High and Low Tatras and wide folk tradition. It is the biggest and the oldest festival with the national as well as international attention. Its aim is to preserve, present and develop folk traditions and entertain. Except the folk performances concerning dance, music and singing by groups or by individuals, the festival organizes workshops, parades and presents works of craftsmen.
10. Sheep cheese – Bryndza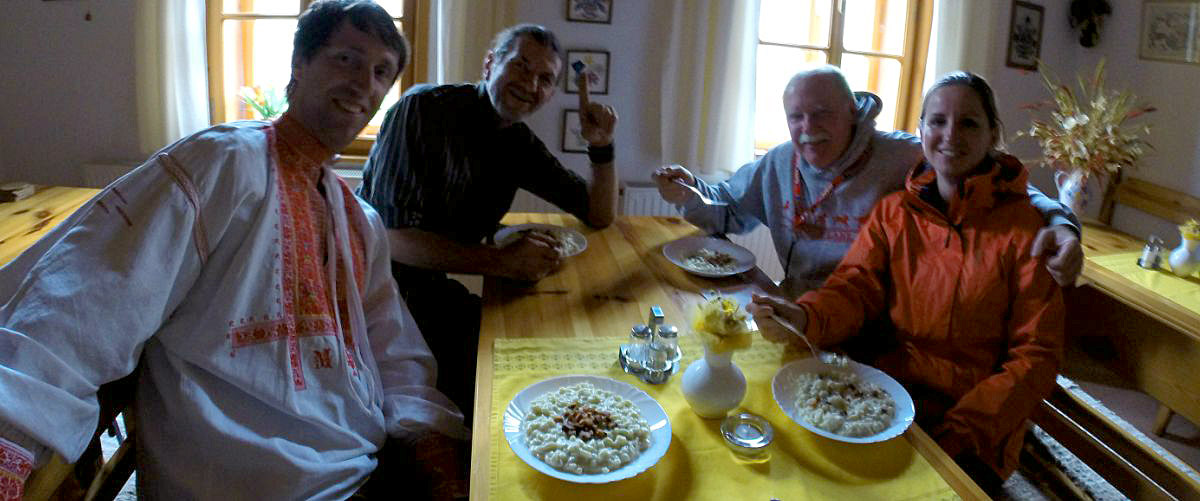 Concerning Slovak traditions, it is important to mention herdsmen and shepherds and their huts. Although they still exist, the tradition has really weakened. Shepherds breed and pasture sheep and live in tight connection with nature and animals. These give them everything they need – milk, meat and hair, fur. However, the key ingredient is milk as it stays behind the production of cheese, butter, cheese whips and lumps, cream, yoghurts and sheep cheese – sour cream between butter and cheese which has become the traditional food of the Slovaks.